Ya pear we supply is sweet, crunchy, crispy, juicy, delicious, with high sugar content , long shelf-life, thin/smooth skin, white fruit flesh, small fruit stone, in a good shape. It is rich in vitamin B,vitamin C, calcium, phosphorus, iron and other minerals. The content with sugar of Ya pear more than 12%, which can be stored and kept fresh for 5-6 months. It has the functions of moistening the lungs, relieving cough, relieving asthma, relieving thirst, and decanting wine.By the way, we also supply Fresh Garlic, Air dried Ginger, Fresh carrot, Fresh onion, Peeled onion,Fresh chestnut, Sweet corn, Fresh Taro, Fresh potato, Fresh baby mandarin, Fresh red grape, fresh pomelo, Chaotian chili, Paprika powder, Fresh Apple and so on. If you have any need, please contact me!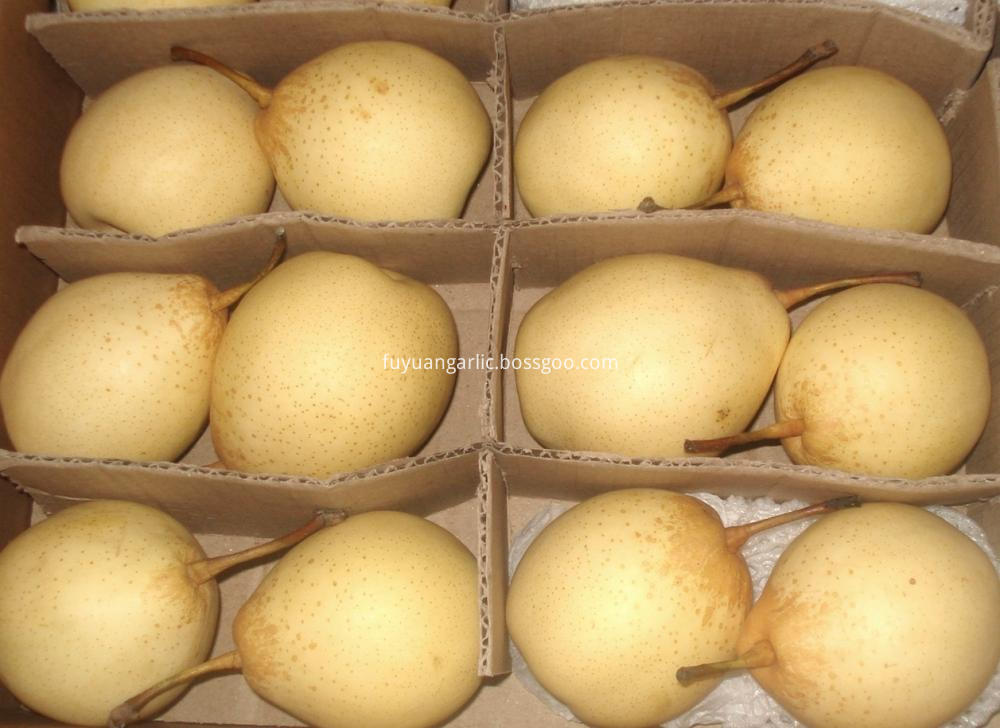 | | |
| --- | --- |
| Type: Ya pear | Style: Fresh |
| Size: 38-40# | Grade: Class A |
| Package: 9kg/10kg carton | Place of origin: Heibei province |
| Taste: sweet, crispy, juicy, | Color: Inner color is white,light yellow skin |
| Harvest season:August to September | Supplying time: August to next year May |
| Payment term: LC/TT,Flexible | Crop: 2017year |
If you need about it,please feel free to contact me,which is contact information as below.