Introduction of Almond extract:
Product name: Almond extract
Latin Name : Prunus armeniaca L.

Specification: Ratio extract 4:1-20:1, Extract powder. Raw powder
Source: from fresh almond
Extraction part: Seed
Appearance: Yellow white fine powder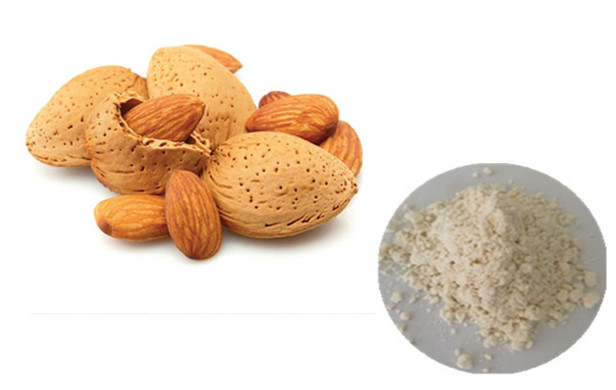 Almond extract, among the baking extracts, is second only to vanilla in popularity. Strong, sweet, clear, and pure in flavor. If you've ever been to one of our wonderful local Scandinavian bakeries, you will find this is the predominant flavor in nearly all the baked goods. Use in small amounts (usually 1/2 teaspoon per batch) to flavor cookies, bars, bread, cheesecake, marzipan and crackers. Also, traditionally used for Middle Eastern meat stews, Indian sweet rice pudding, and mild curry. Add just a drop to sweeten waffles or French toast. Excellent with fruit for pie or muffins.
Besides,Almond extract, a flavoring, is made by dissolving the essential oil of almonds in an alcohol base. Use products labeled "pure" or "natural" almond extract.For other flavorings, see anise, coconut, coffee, maple, peppermint, and vanilla extracts.
Functions:
Lowering blood sugar, hypolipidemic.
Eliminate pigmentation, freckles, dark spots, so as to achieve the effect of beauty.

Attending functions lower gas cough and asthma, laxative. For cough, asthma,chest full of phlegm, blood-chun, dry, dry bowel constipation.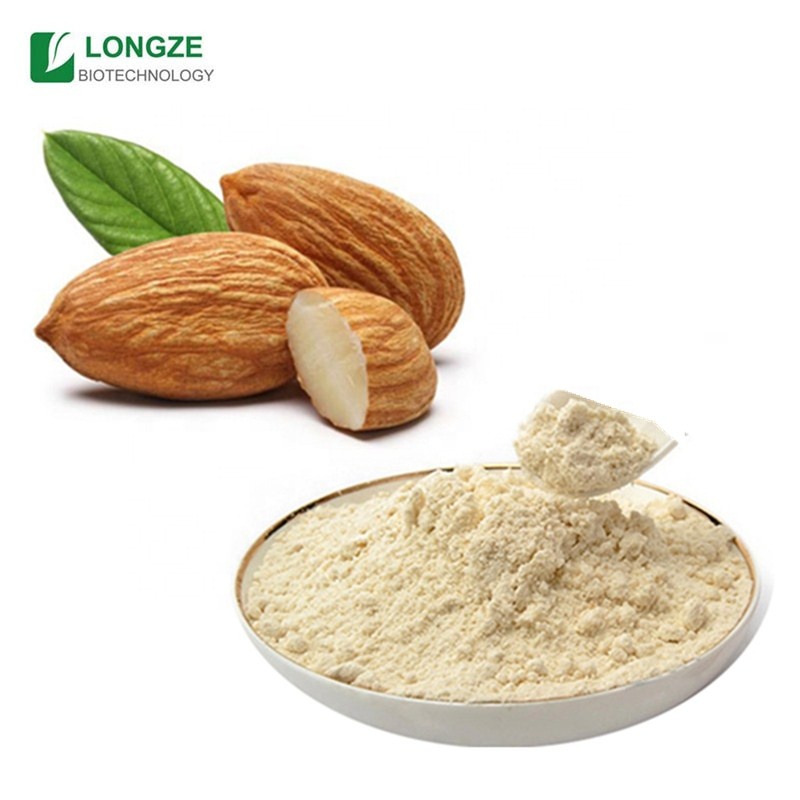 Applications:
Almond Powder are applied in pharmaceutical field, amygdalin is used as medicine toanti-cancer and tumor;
Almond Powder are applied in cosmetic field, amygdalin can eliminate of pigmentation, freckles, dark spots;
Almond Powder Amygdalin also can be used as dietary supplement and food additive to lose weight.

COA of almond extract: